Find and Book Parking
Choose from millions of available spaces, or reserve your space in advance
Anywhere, Anytime
With thousands of spaces at your fingertips, you're bound to find a suitable parking within the UAE.
Clear Approach
Information of all spaces are displayed coherently, so that you may settle for the best option.
Smooth Transactions
Hassle-free and secure payment methods are available through both the Mobile app and website.

Parkonic Registered Locations
Browse through our latest Parkonic enabled locations to see current rates and available packages, along with the status of your own location.
Rent out your parking space
Looking to make easy money with your own parking spot? Rent out your space with us by registering it for free in a few easy steps.
List Any Space
Is it a building? A commercial space? Or even a residence? There's no limit; you got it, we list it!
Full Control
You can set the rental times as hourly or all day, as well as who can rent your space.
Instant Payment
Once bookings are made, payments are immediately transferred into your account.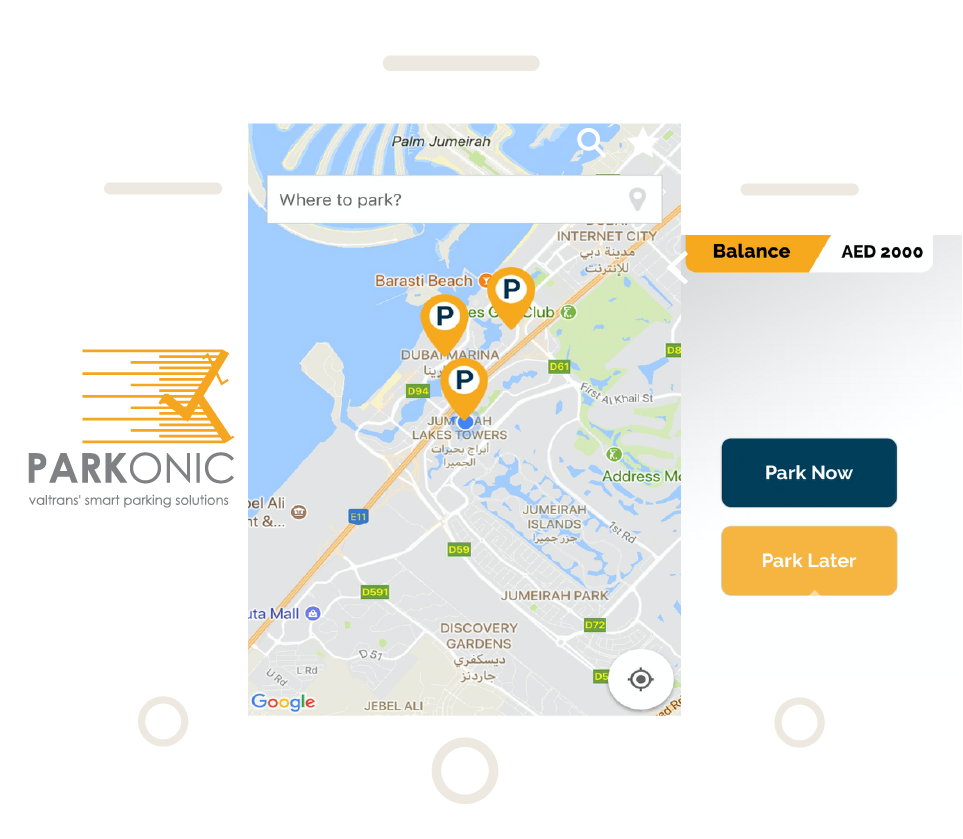 Application
Find & book parking in seconds with our Parkonic App Now!
Download our app today for iOS, and have the power of Parkonic at your fingertips. Easily search for hourly , daily, weekly and monthly parking spaces and reserve in just a few taps. "Let Parkonic be your guide into the new world of parking solutions."